Allmade Apparel – Shirts you can feel good about
Why use Allmade on your next order? Here's why: Children in countries like Haiti, where the average worker earns $3 a day to support a family of 8, are at a high-risk of orphanage. That's because the typical orphan is not without parents, but rather without parents who can afford to care for their most basic needs. That's why Barrel Maker has helped develop Allmade Apparel, a company wholly committed to breaking the cycle of poverty and child abandonment in Haiti. Not only does Allmade pay their workers five times the usual wage to create dignified work that helps keep families together, but they also partner with the Global Orphan project to fight generational poverty.
But these shirts aren't just great for the people that make them, they're great for the environment too. Today, two billion t-shirts are made annually, using fibers like industrial cotton which are often grown in regions with minimal regulations, directly exposing workers and the environment to deadly pesticides and herbicides that are outlawed in the United States. Then, these materials are transported across the globe using bunker fuel, a heavy oil residue so toxic most countries won't let ships using it within 200 miles of shore.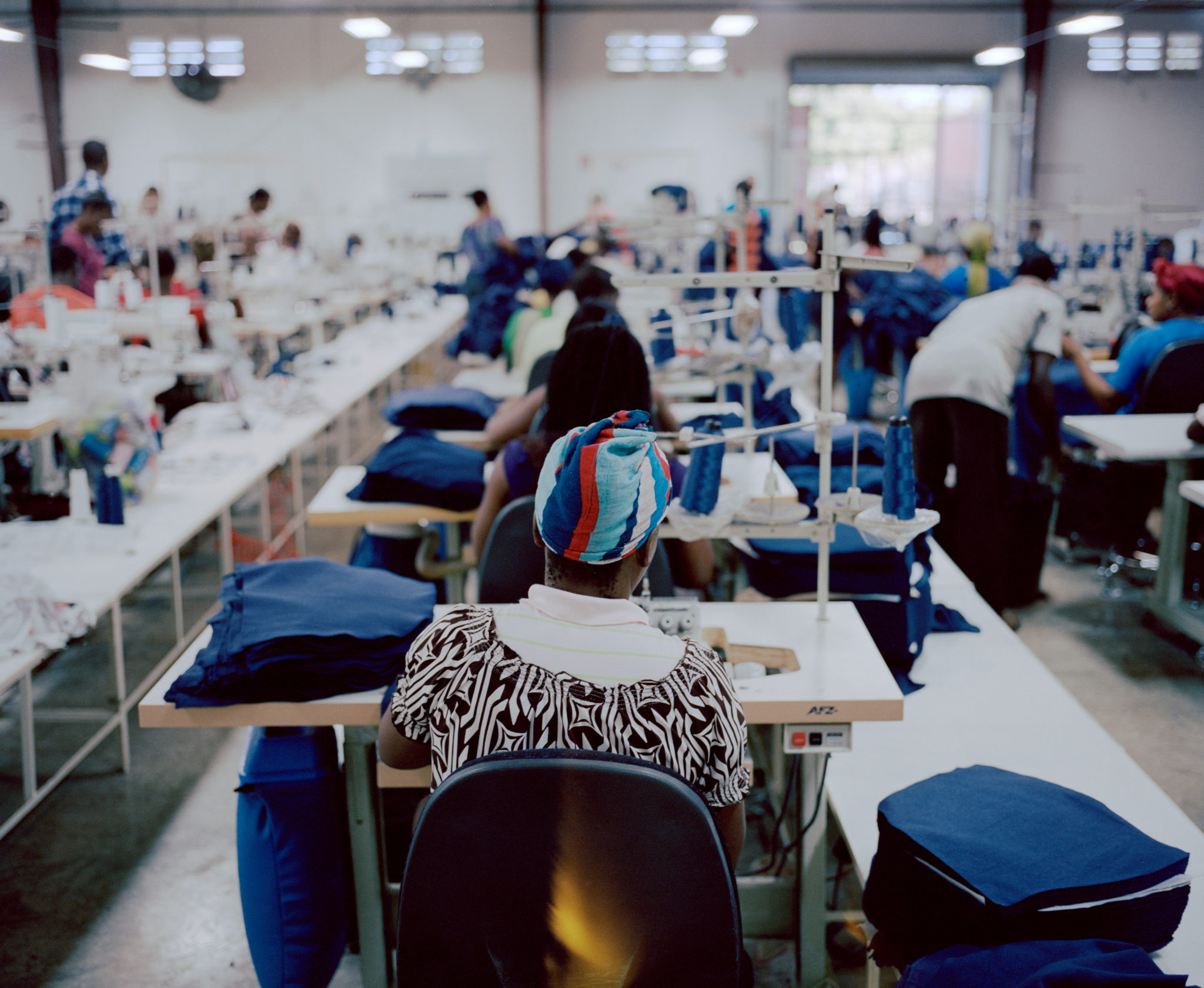 After arriving, these materials are sewn into garments by workers in sweatshop conditions, for a wage that does not allow them to meet even their most basic needs. This is a vicious cycle that no one in this industry feels good about. So Allmade took it into their own hands. An Allmade t-shirt starts with better raw materials, meaning organic, US grown cotton. The triblends also contain recycled polyester from used plastic bottles, and modal, which is the secret to a luxuriously soft shirt that uses a low-impact process to break wood pulp down into fiber.
If you'd like to be a part of this apparel revolution, just request a quote for your next project with Allmade Apparel shirts. And also, keep in mind, though allmade is committing to helping others, they also hold their employees up to high-standards in order to produce quality products for an international market. In other words, your shirts will always be great, and the way they were made is great for others too.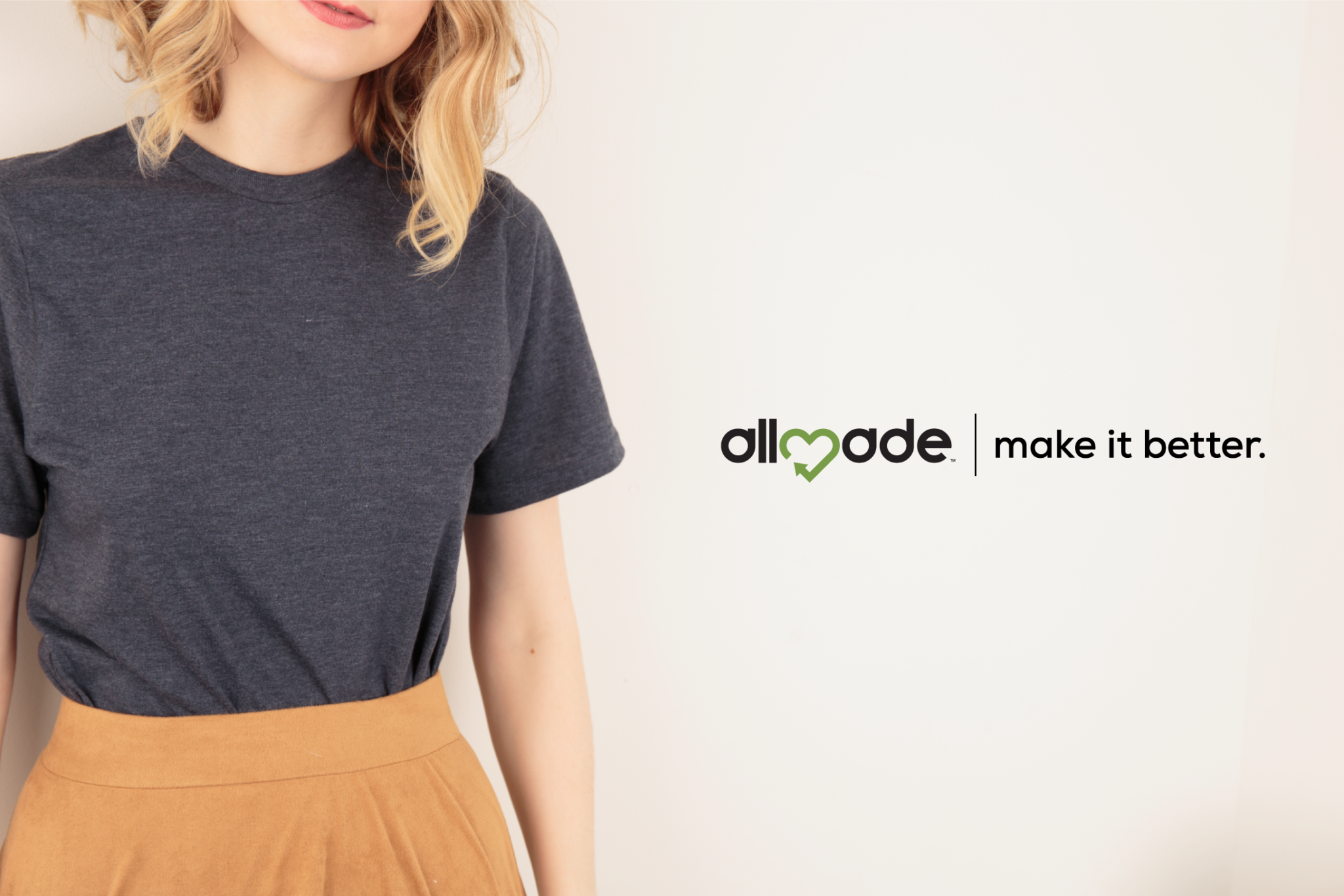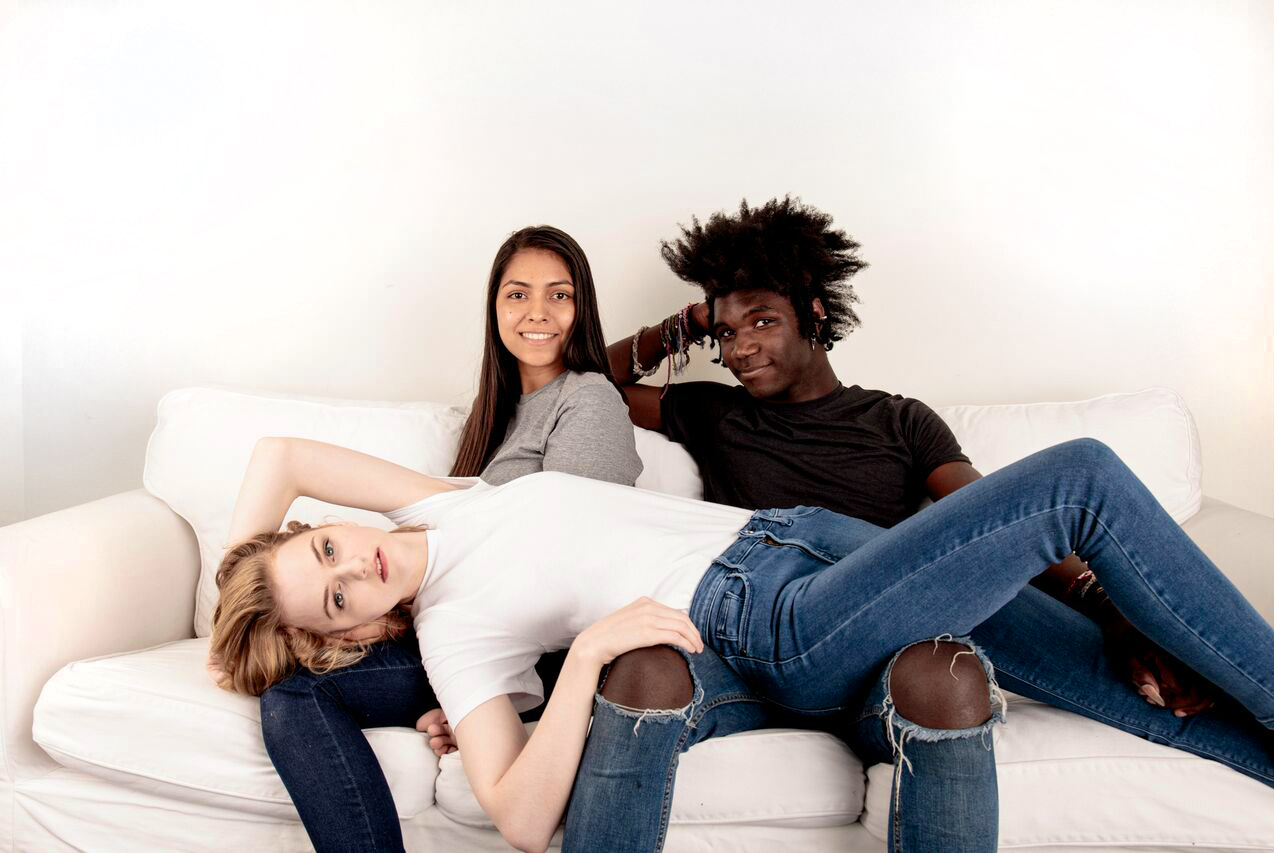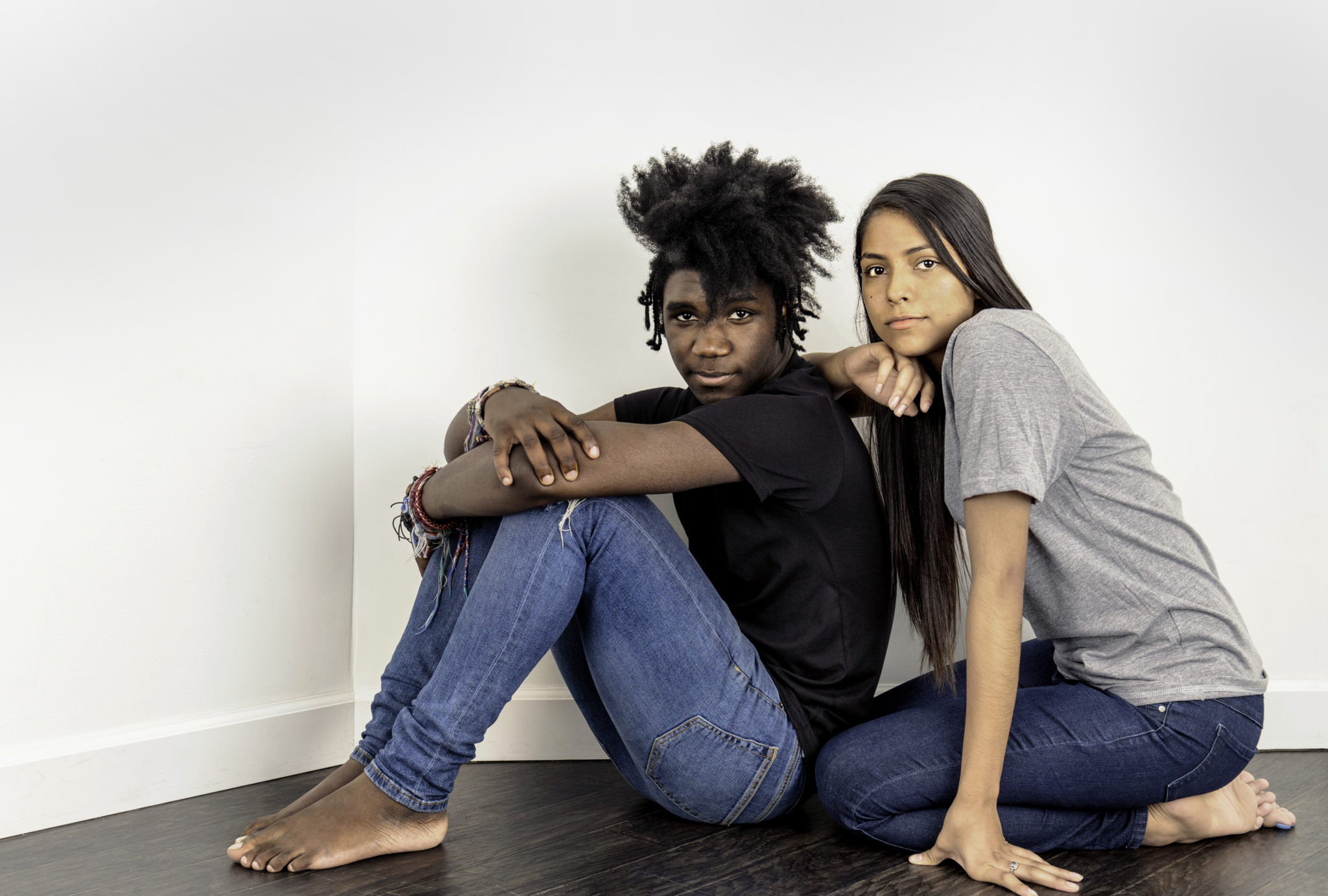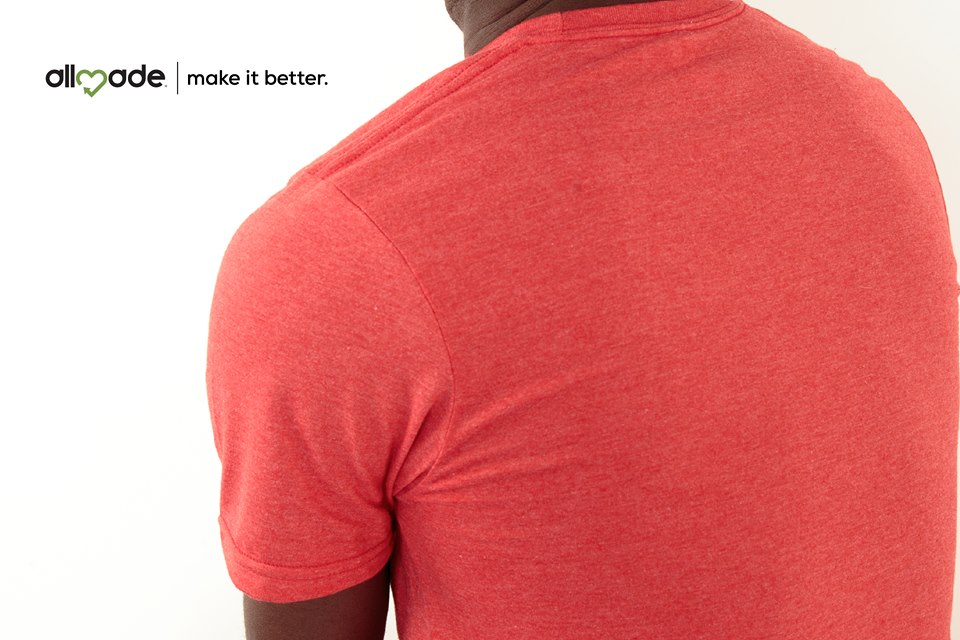 Allmade Unisex Crew – Triblend
Our blend is built from 50% Repreve® polyester from recycled plastic; 25% organic, US grown, combed, ring spun cotton; and 25% Modal. These sustainable fibers combine to create a soft, flexible, and smooth fabric, and each shirt uses 3 recycled poly water bottles. All fabric is spun, knitted, processed and finished in the USA.
Knit and weight: 30/Singles Combed Ringspun Blend 4.7oz.
Sizing: Unisex
Printability: A
Dischargeability: B (due to 50% poly content – Dye discharge is a B+)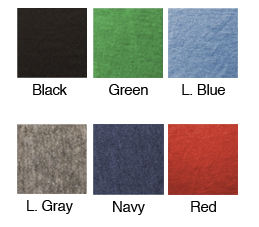 Allmade Unisex Crew – 100% Cotton
100% US Combed, Ringspun Cotton that is grown in Texas and spun, knitted, dyed and finished in the Carolinas, funding American jobs and reducing shipping pollution.
Knit and weight: 30/Singles Combed Ring spun 4.4oz.
Printability: A+
Dischargeability: A+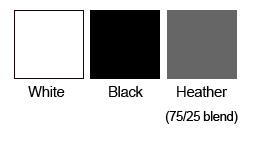 Allmade Women's Crew – Triblend
Designed by Haitian resident Melissa Cole, The Allmade Women's Crew features a slim, shaped fit, and women's sizing. A slightly longer body and tapered sleeves make for a slim silhouette, and the slightly wider crew neck has a unique 5/8 hem. Our blend is built from 50% Repreve® polyester from recycled plastic; 25% organic, US grown, combed, ring spun cotton; and 25% Modal. These sustainable fibers combine to create a soft, flexible, and smooth fabric, and each shirt uses 3 recycled poly water bottles. All fabric is spun, knitted, processed and finished in the USA.
Knit and weight: 30/Singles Combed Ringspun Blend 4.7oz.
Printability: A
Dischargeability: B (due to 50% poly content – Dye discharge is a B+)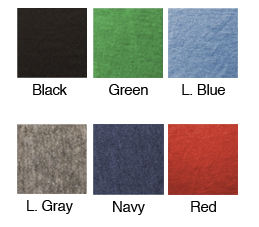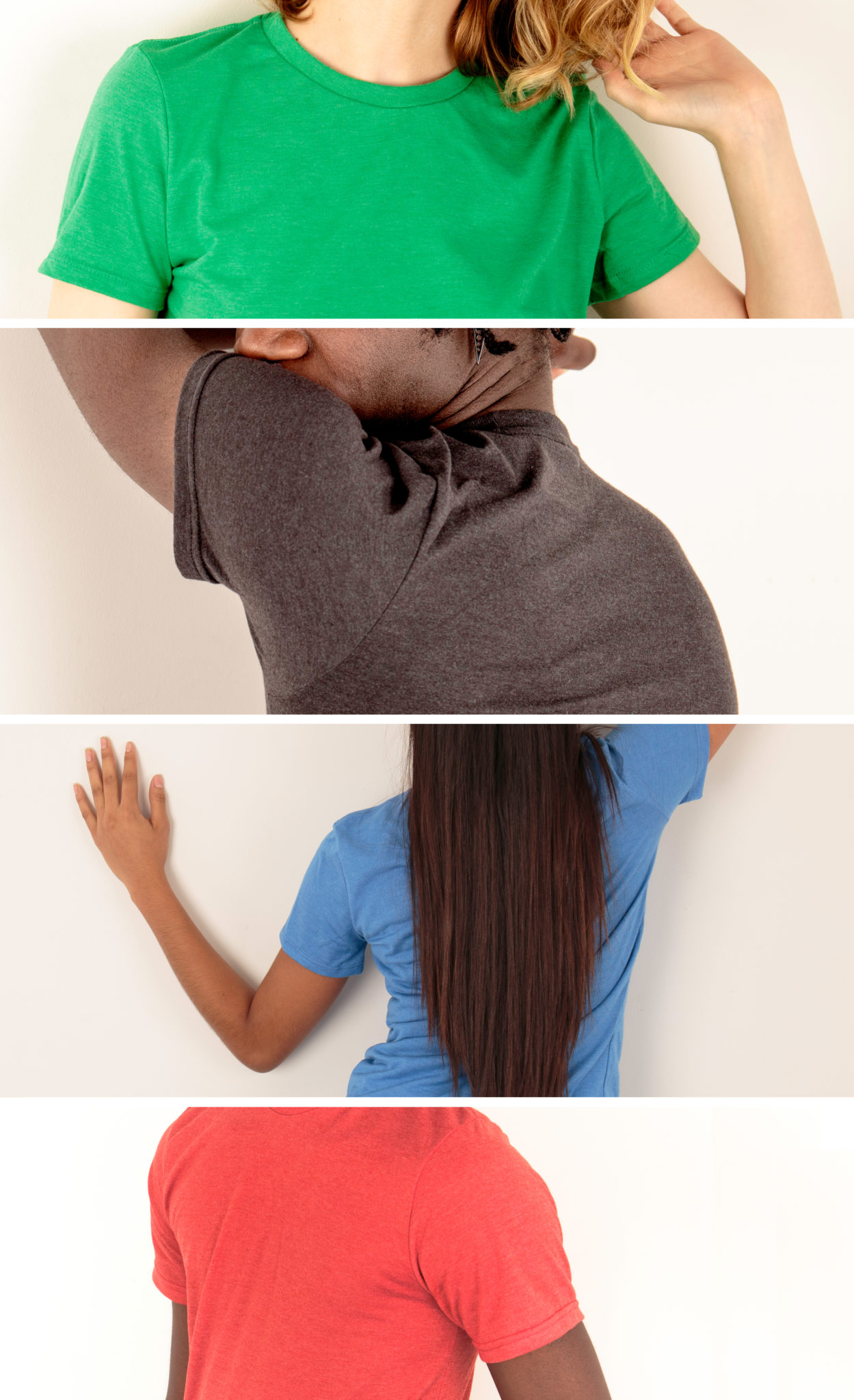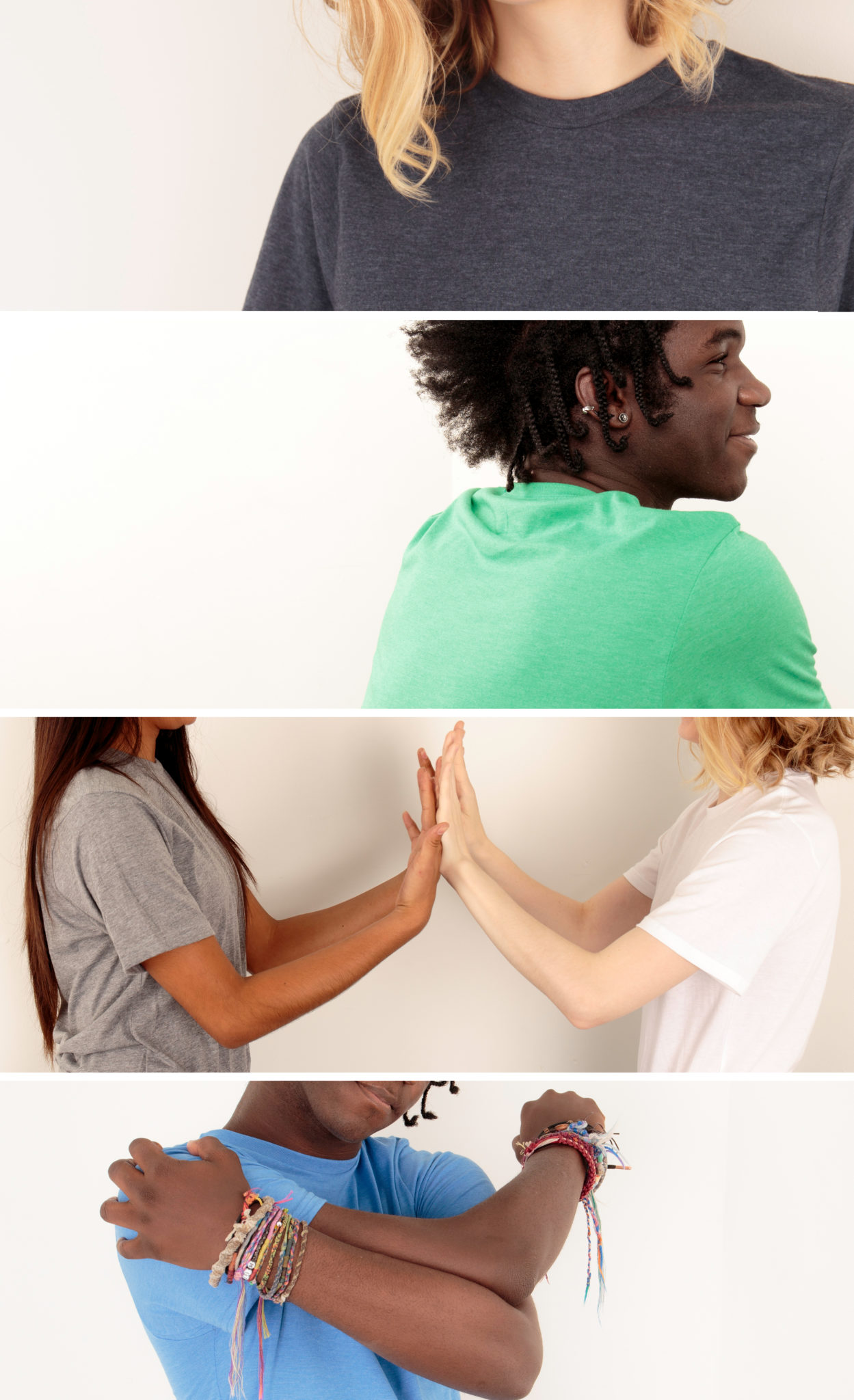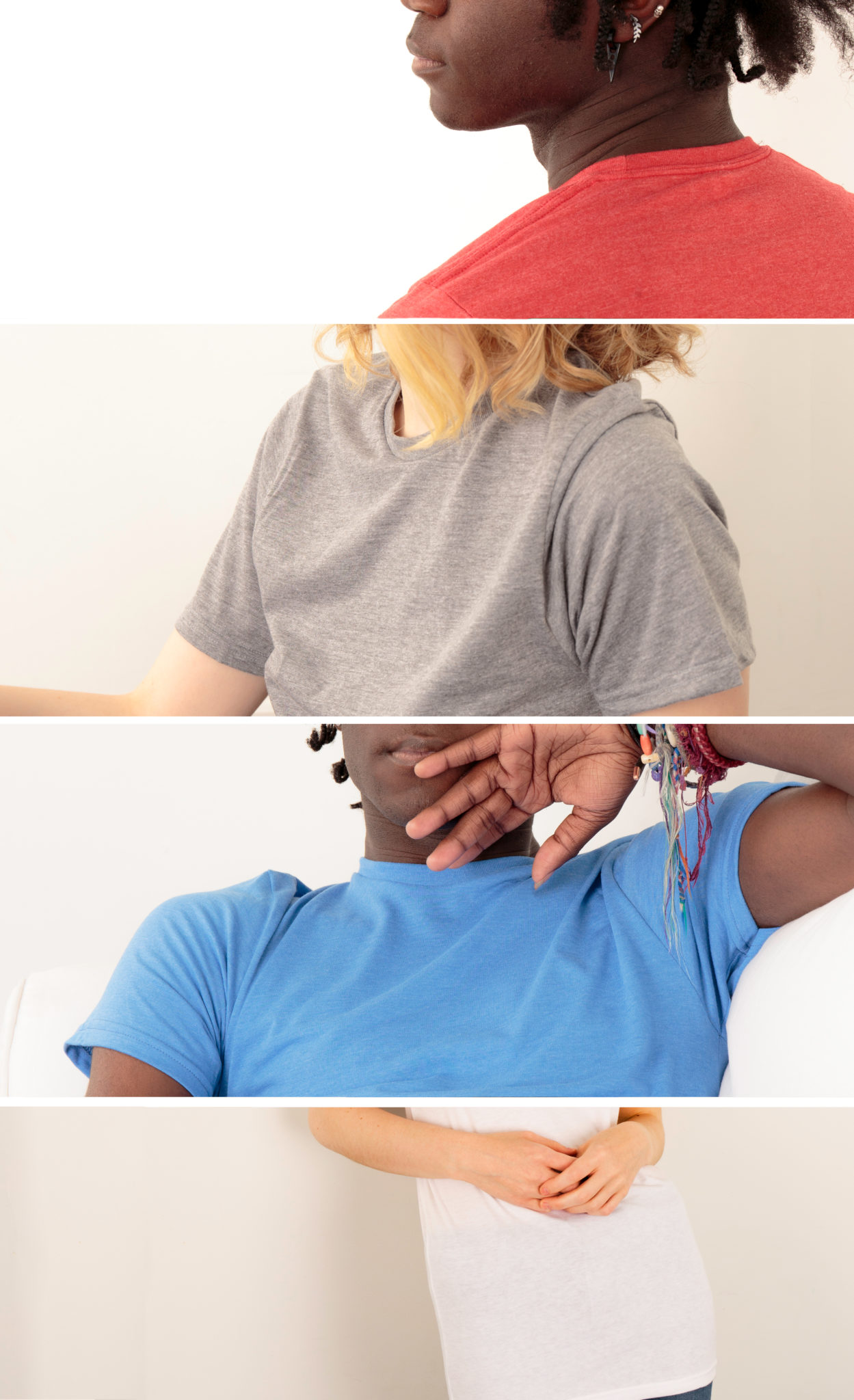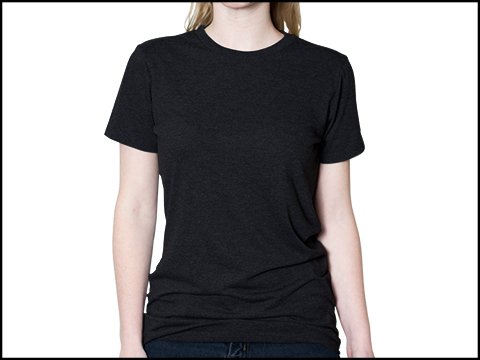 Allmade Women's Crew – 100% Cotton
Designed by Haitian resident Melissa Cole, The Allmade Women's Crew features a slim, shaped fit, and women's sizing. A slightly longer body and tapered sleeves make for a slim silhouette, and the slightly wider crew neck has a unique 5/8 hem. 100% US Combed, Ringspun Cotton that is grown in Texas and spun, knitted, dyed and finished in the Carolinas, funding American jobs and reducing shipping pollution.
Knit and weight: 30/Singles Combed Ring spun 4.4oz.
Printability: A+
Dischargeability: A+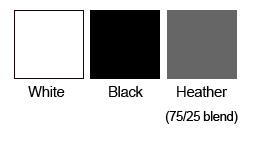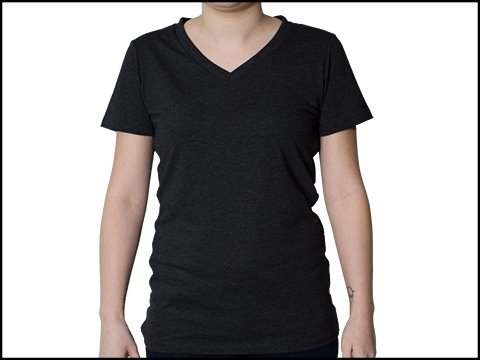 Allmade Women's Scoop V-Neck – Triblend
Designed by Melissa Cole to provide a great fit and modest but comfortable v-neck, Allmade's exclusive women's "Scoop-V" goes wider and deeper than a traditional V, but provides more coverage than a scoop and keeps that classic V-neck profile. Our blend is built from 50% Repreve® polyester from recycled plastic; 25% organic, US grown, combed, ring spun cotton; and 25% Modal. These sustainable fibers combine to create a soft, flexible, and smooth fabric, and each shirt uses 3 recycled poly water bottles. All fabric is spun, knitted, processed and finished in the USA.
Knit and weight: 30/Singles Combed Ringspun Blend 4.7oz.
Printability: A
Dischargeability: B (due to 50% poly content – Dye discharge is a B+)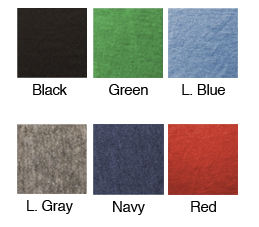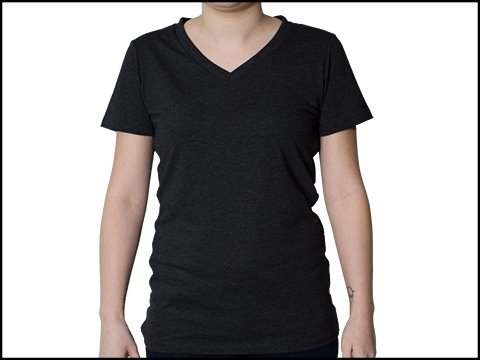 Allmade Women's Scoop V-Neck – 100% Cotton
Designed by Melissa Cole to provide a great fit and modest but comfortable v-neck, Allmade's exclusive women's "Scoop-V" goes wider and deeper than a traditional V, but provides more coverage than a scoop and keeps that classic V-neck profile. 100% US Combed, Ringspun Cotton that is grown in Texas and spun, knitted, dyed and finished in the Carolinas, funding American jobs and reducing shipping pollution.
Knit and weight: 30/Singles Combed Ring spun 4.4oz.
Printability: A+
Dischargeability: A+