Fundraising Stores & Pre-Orders
We have been building websites for people to promote their own customized items and apparel to their audience since 2009. The campaigns run for a predetermined amount of time, and when it's over, we pull the numbers, print it, package it, ship it, and cut a check for your portion of the sales. It's super easy!
There are lots of benefits to doing this:
No leftover inventory, only order what is already sold!
You aren't pulling together money for an initial order
Your only task is to promote promote promote
You get a custom URL to post on social media
The websites are easy to navigate, attractive, and customers can choose what they need and purchase them in one visit. It's a smooth process for everyone! We can help you customize a few different items at various price points and even give options like multiple shirt colors or garment styles. Also, we can add shipping and send to the individual purchasers, or give a free shipping option with a note that the items will be available at a specific location on a specific date.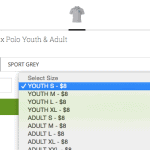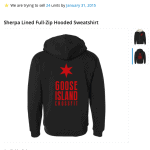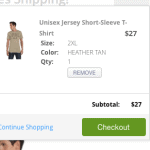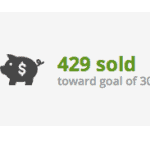 What Does It Cost?
Priced at our standard pricing for 50 qty.
$2 processing fee per garment sold.
If the order is all being shipped to one location, we will ship in bulk UPS Ground Free!
If each order requires separate fulfillment (i.e. the customer has their shirt shipped to themselves) we add our Fold, Polybag & Fulfillment fee of $1.75/ea. The shipping charges can be charged at checkout.
You can decide the listed price of the item.
Note: We only payout on online stores that sell over 24 pieces per design. We don't recommend setting up a store if you don't anticipate selling at least this many items.