As you know, Barrel Maker has always been into keeping our shop green, but over the last few weeks, we've been getting really into the sustainability game. After taking a hard look at our habits, we're finding ways to reuse all our materials— ink included! So we're happy to introduce to you a new option, Economy Inks!
At the end of each job, we almost always have leftover ink. If this is the case, we simply scrape it off the screen, and put it right back into the jar that it came from. But sometimes, there isn't really enough ink to warrant saving for a new job, and that's when it just gets disposed of, even though it's still perfectly good. But once we started analyzing our processes, this seemed like one of the easiest things to change!
So we set up dump buckets around the shop so they can be reused, and also mixed together all our low inks that would have otherwise been thrown away. In order to get colors that aren't just brown or grey, we decided to separate them into light colors, and dark colors, and also differentiate between cool and warm colors as well. After just a week, we now have three new shades of economy ink for our customers to choose from, and here are the closest Pantone matches: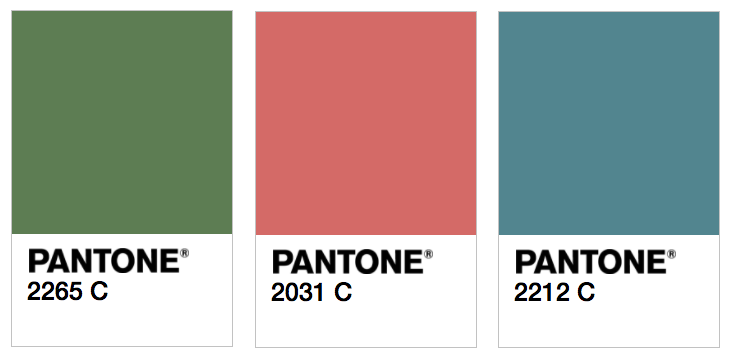 To be honest, they ended up being much nicer colors than we expected them to be, so that was a pleasant surprise. To try and get this new ink off the ground, we're offering 15% off on printing for customers who order shirts including these inks for as long as they last, so tell your friends! We're diggin' the earthy vibes of these tones, and we think you will too!